This full day in our state-of-the-art Solar Field Lab is designed to give you first-hand PV project installation experience.
Build & Commission a Grid-Tied PV System using DC Optimizers
Conduct Flashing and Mounting Lab
Learn and install Balance-Of-System Components
Practice with the Tools, Meters, and Equipment used by Solar Professionals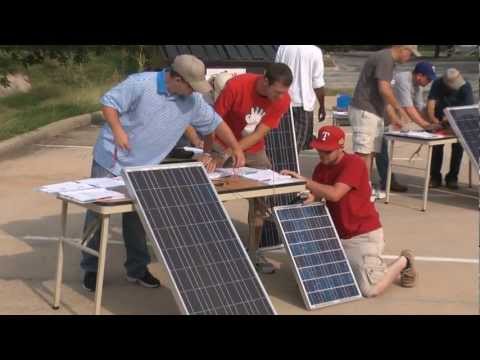 See what our students have to say.
During this workshop you will assemble, ground, energize and commission a grid-tied SolarEdge Power Optimized PV system and connect it to the grid, a feature that sets our training apart from many similar course offerings.
To register for the Advanced 1-Day Solar PV Lab on September 8th, 2017 call us at 888-514-1972
About ImagineSolar
ImagineSolar is dedicated to accelerating the transformation of the energy industry through solar and smart grid education, advisory services, and advocacy. We prepare entrepreneurs, engineers, electricians, and everyone else for clean energy careers and industry certifications (NABCEP).  Our training is online, onsite and online LIVE. For class availability call (888) 514-1972 or email info@imaginesolar.com.
"I chose the ImagineSolar online course because of the availability of their solar field lab training. Their labs were spot-on!"–Keith Knepp, RayMax Solar "The hands-on training was a critical addition to their online course. The experience of the instructors was impressive. The labs were enjoyable and informative."–Jeff King, RayMax Solar "The workshop is very intensive and instructive. Considering the amount of material, it seemed like it was a two-week workshop. The book is very explanatory and I will continue to use it for further learning."–Ernest Jackson View all our testimonials here