$995
60 Credit hours
- Live Expert Instructors
- Start immediately
- Flexible Schedule
- Online LIVE instructor-led Q&A sessions
- 6 months access to each course
- 120 total credit hours in Solar Business Professional Pathway
ImagineSolar's PV250e: Online Solar PV Economics and Technical Sales course goes deep into the business side of the solar industry. This course readies you for a career in the business, finance, sales, and marketing areas of solar.
PV250e is designed to provide participants the ultimate flexibility in choosing their form of attendance.
Online LIVE sessions will take place every Tuesday evening (6pm CST) for the 8 scheduled weeks of the course. These 1.5 hour sessions will be streamed using our Online LIVE learning platform. These sessions will be recorded and posted in the course as they occur. Participants attend the livestream or they can view the recording later.
All registrants will receive 6 months access to the course lectures and materials. Therefore, participants can complete the course in as little as 8 weeks or take longer as you will have all 6 months to complete.
Our elearning campus is available 24 hours and day, 7 days a week.
This course focuses on advanced PV industry topics such as system economics, financial justification, sales and marketing strategies, as well as best business practices used by the industry's most successful professionals. If you do not have a background in PV technology, we strongly recommend (but do not require) that you participate in PV201 or PV201e as a foundation for PV250e.
]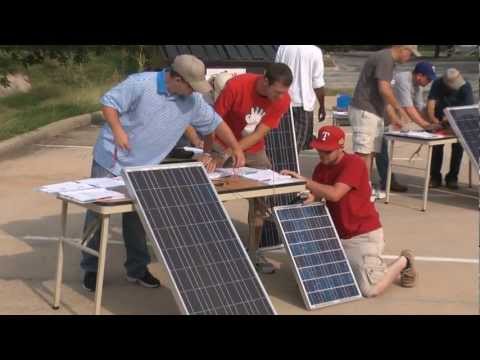 See what our students have to say.
Who is this class for?
No matter what your experience or background may be, you can apply what you learn in PV250e to understand the economic value of solar PV installations, convert your leads into installations, and develop a solar PV business plan. This course is designed for:
Entrepreneurs
Sales & Marketing professionals
Electricians
Engineers
Architects
Contractors
Builders
Remodelers
All others who want to become solar industry professionals
Instruction Topics
In sync with the NABCEP PV Technical Sales Job Task Analysis, the engaging format of this course includes project exercises and guided discussions to help prepare you for a career in solar business, financing, sales and marketing.

Qualify prospects & prepare professional client proposals
Explore client financing options like leasing, refinancing, power purchase agreements (PPAs), PACE programs, and community solar programs
Financial justification methods to clarify client concerns (ROI, LCOE, Payback Period)
Calculate, explain, and effectively sell non-financial benefits of solar PV systems
Perform remote & onsite project assessments
Understand & articulate utility rate structures to promote the value of solar
Understand local, state, & federal solar incentives
Manage customer expectations and satisfaction
Course Format
The 60 credit hours for this course include the following features:
- 12 hours of Online LIVE sessions (either attended live or viewed as archived video) -
During these 1.5 hour classroom sections, participants will work problem sets, learn to navigate industry software tools, and go over real-world calculations that apply to course topics.
- 21 hours of online video lecture with supporting presentation slides.
Once coursework is completed, participants will receive a digital Certificate of Completion. This Certificate of Completion fulfills the advanced training requirements for the NABCEP PV Technical Sales exam application.
Course Fee
Location
Dates
Times

$995.00


Course Details

http://elearning.imaginesolar.com

8 wk course: March 25
Or, start anytime!
6pm – 7:30 pm CST

Add to cart
Course Fee
Location
Dates
Times

$1490.00


Course Details

http://elearning.imaginesolar.com

Bundled price:
Solar Business Pro Pathway
201e + 250e
PV201e: PV Design & Installation:
Ongoing | Start Anytime
PV250e: PV Economics & Technical Sales:
Ongoing | Start Anytime

Add to cart
Do these dates not work for you? Join Interest List
I've taken this course [PV250] from ImagineSolar (in the classroom) and can highly recommend it for anyone starting to get serious about their passion for all the the solar industry offers, and, of course, for anyone in the industry ready to increase their professional credentials.–Scott Burton