Success Story:

Tim Bugh
Tim Bugh, Certified Energy Manager (NABCEP Entry Level Exam – Passing Score)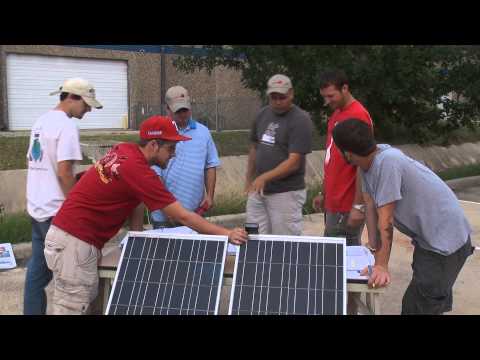 Tim Bugh is a Certified Energy Manager for a large international consulting firm.
Along with his team, Tim consults U.S. Air Force bases in Europe (USAFE) to define energy-efficiency projects that will reduce the total energy usage on air bases.  He helped co-design a $4.5 million project (a 950 kW system) for installation across 7 buildings.
Tim credits the knowledge and experience gained in ImagineSolar's PV201: Solar PV Design & Installation workshop, saying it was a "catalyst into my career" and taught him the "technical specifications" required in his line of work.
As a consultant, Tim said his newfound working knowledge of solar PV systems will enhance his ability to "be seen as a serious player in the business."