Call 512-443-5725 or email info@imaginesolar.com to get on the waitlist for the next workshop.
This advanced 1-day solar PV hands-on workshop complements our online courses:
Foundations of Solar PV System Design & Installation

Solar Business & Technical Sales

Advanced Online Solar PV Systems & NABCEP Certification Exam Prep
Workshop Agenda
- LAB Preparation: Flashing and Mounting
Prepping for PV: Installing & Flashing PV Roof Mounts

Sunmodo Installation Guide

Sunmodo EZ Roof Mount L Foot Installation Promo Video

Quick Mount PV: Classic Composition Mounting Instructions
- Hands-On LAB: Flashing and Mounting Lab
- Designing SolarEdge DC-to-DC Power Optimizer Systems
SolarEdge Power Optimizer Spec Sheet

SolarEdge Single Phase Inverters Spec Sheet

Solar Edge Presentation
- Lab Preparation: Grid-tied PV System Installation & Commissioning
CanadianSolar PV Module Datasheet

CanadianSolar Installation Manual

Ecolibrium Solar Power Accessory Bracket

Ecolibrium Solar Ecofoot2+ Solar Mounting Systems

Ecofoot2+ Data Sheet

Ecofoot2+ Installation Guide

Solar Edge System Drawing

SolarEdge Lab Bill of Materials

SolarEdge PV System Installation & Commissioning Procedure

SolarEdge Inverter Quick Installation Guide
- Hands-On Lab: Grid-tied DC-Optimizer PV System Installation & Commissioning
Debrief Installation Lab

Demo SolarEdge Site Designer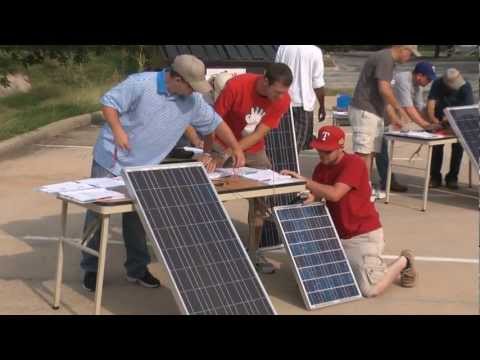 See what our students have to say.

Check out our Alumni Page to see what ImagineSolar has helped make possible for others.  You could be the next solar success story!
"The workshop is very intensive and instructive. Considering the amount of material, it seemed like it was a two-week workshop. The book is very explanatory and I will continue to use it for further learning."–Ernest JacksonView all our testimonials here