Call 512-443-5725 to Get on Waitlist

ImagineSolar's 1-day lab is a hands-on workshop with interactive exercises in our state-of-the-art Solar Field Lab.  For anyone who is interested in the solar industry, this is the perfect place to start on your solar journey.
Topics & Learning Objectives:
-Hands-On: Rail-Based Flashing & Mounting Lab
-Tools: Multi-meters, Irradiance Meters, etc.
-Hands-On: Grid-Tied PV Installation & Commissioning Lab with DC Optimizers
-Demo: SolarEdge Monitoring Portal
-Demo: SolarEdge Site Designer
In addition to providing firsthand experience with solar technologies, this workshop will update you on the state of the solar industry and how you can be a part of it.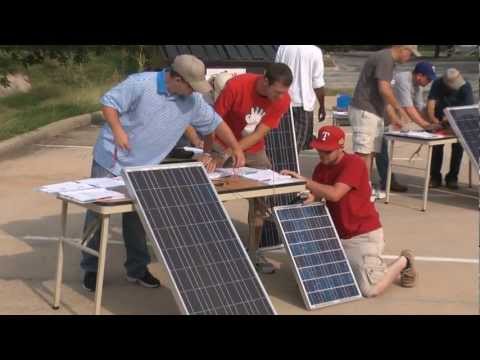 See what our students have to say.

Check out our Alumni Page to see what ImagineSolar has helped make possible for others.  You could be the next solar success story!
"The workshop is very intensive and instructive. Considering the amount of material, it seemed like it was a two-week workshop. The book is very explanatory and I will continue to use it for further learning."–Ernest JacksonView all our testimonials here